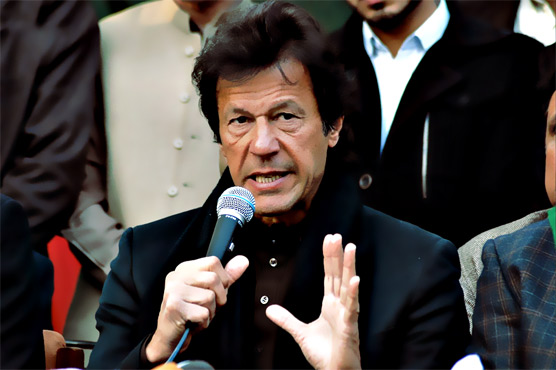 ISLAMABAD – Pakistan Tehreek-e-Insaf (PTI) chairman Imran Khan on Tuesday has said that former governor Punjab Chaudhry Sarwar has made the right decision to join PTI. He said that Sarwar should help strengthen the party along with PTI secretary general.
He expressed these views while addressing the participants of a ceremony held to welcome former governor.
Khan said that Muttahida Qaumi Movement (MQM) chief Altaf Hussain is a coward who is residing outside Pakistan for at least 23 years. He said that Hussain has a "death squad" and he also gets his own people killed. Khan urged the government to make the police an unbiased institution just like the Khyber Pakhtunkhwa (KP) government.
PTI chairman said that everybody know that Hussain is the biggest terrorist. He said that when former president Pervez Musharraf paid a visit to Nine Zero, MQM chief sang "raja ki aye gi baraat".
He said that Sarwar has joined PTI at the right time. Khan said that he was silent until now for the lives of the PTI workers in Karachi. He said that soon the Governor House Punjab would be converted into a public library.